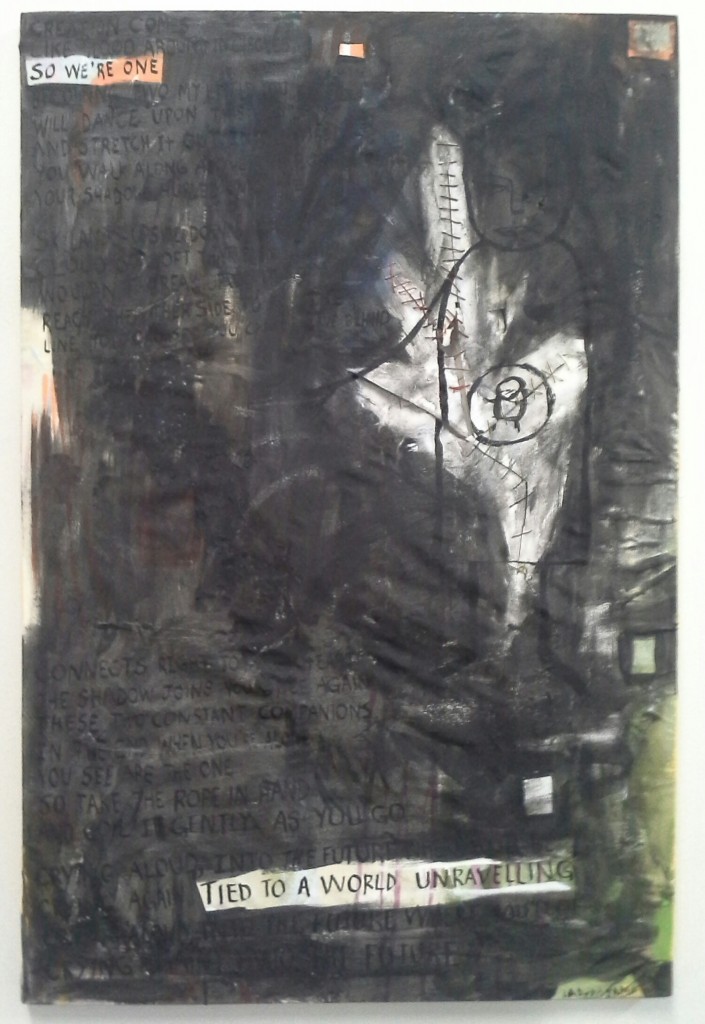 This isn't the best picture.  I took like a thousand.  I think it really needs outside light, and it was on the VonCommon walls.  Anyway, this piece had many variations, and I just kept hating it, and then I painted it black.  And then I cried.  And so I don't know if it is my best piece ever, but it is full of emotion.
The words are by Skye Steele.   Here is a Youtube video of him performing it.
Oh and the point.  Tonight is Missoula NOW.  An art show of Missoula's best.  It is from 6-10 at VonCommon, 1909 Wyoming.  And this piece of art will be there right next to a really cool felted boars head.
I love my life.