This hike was awesome in multiple of ways.  First off it was one that was not on my radar at all.  I had never been there, I had never heard of it.  We followed the directions in my trusty hiking book, which led us up an unmarked road where we parked at an unmarked trailhead, which was just a gated road with no other cars parked at it.  When we pulled up clouds had filled the sky and it was a bit ominous.  I was glad Aaron had decided to come with me again.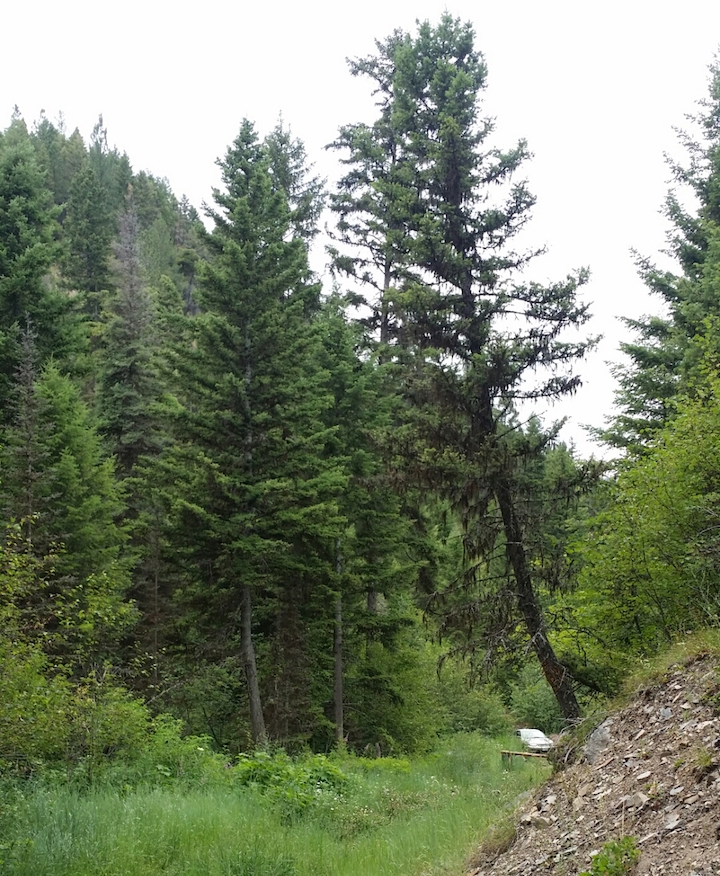 [This picture is me looking back at my car at the beginning of the trail.]
It had a spooky feeling to it, but also a rad feeling of exploring a new place.  As we hiked it seemed way less spooky.  We followed the trail, which is basically an old logging road, up and around a side of a mountain.  And the sun came up and it was just straight up beautiful.  Then we found huckleberries.  And that was freaking rad.  We picked a bunch.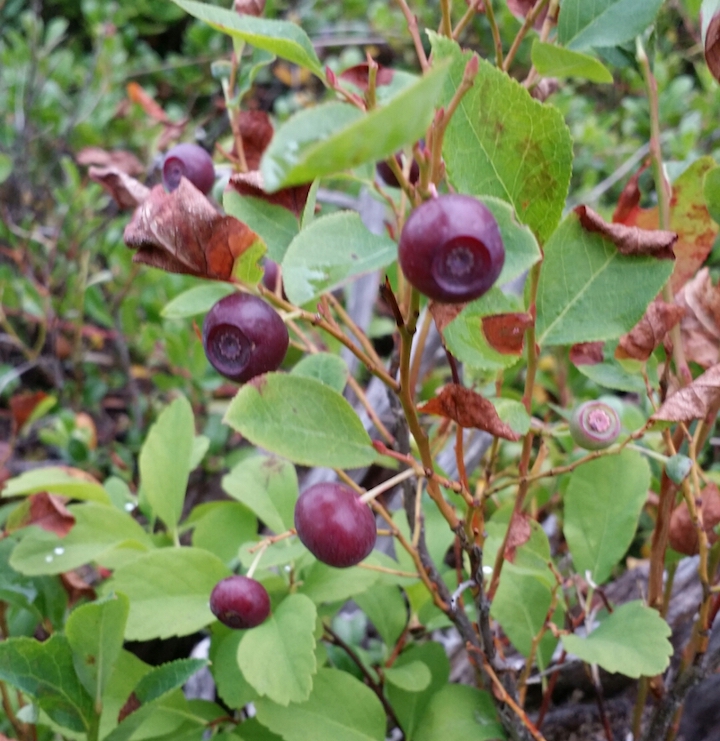 Then Aaron took a bunch of photos of me.  When we got home he turned them into gifs, which is rad.  I tried to post them here, but I didn't work, and I just don't know enough to figure it out, but I will post them on my instagram.  Originally, I had wanted this hiking project to be just me, alone, hiking.  But last night was one of the best date nights Aaron and I have ever had.  It had never occurred to us to go on a hike for a date.  But it is so good.  I think it may be our new go to thing to do.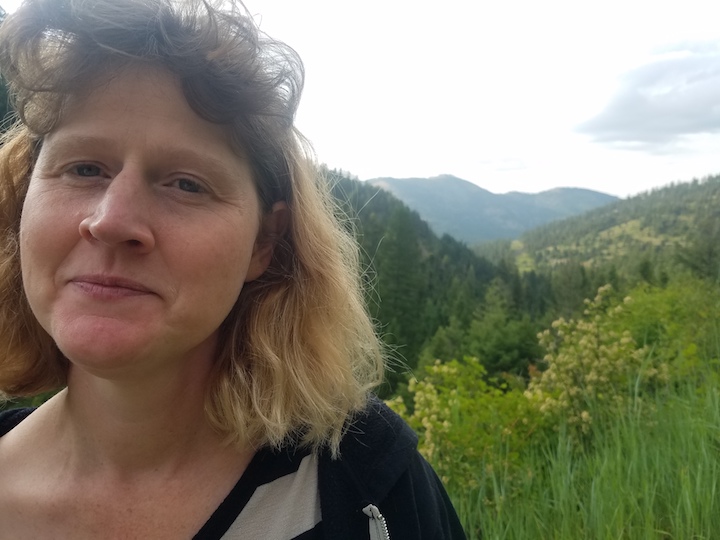 [Check out that hair.  I rarely think about my appearance, especially when I am going for a hike.  So, there I am in all my raw beauty.]
Picking huckleberries was making my back hurt so I sat on a log while Aaron picked more and I examined the hiking book.  In the book it had said that the trail would eventually disappear about a mile up the trail and that is where you turn around.  We were pretty sure we had gone farther than a mile and it hadn't disappeared.  Looking at the map I realized that we had actually left the intended trail and went up one of the off shoots instead.  We didn't mind.  We ended up in the perfect place.  Now we have a whole other trail to explore next time.