There were daisies EVERYWHERE!!  I love daisies.  Dandelions and daisies are my favorite.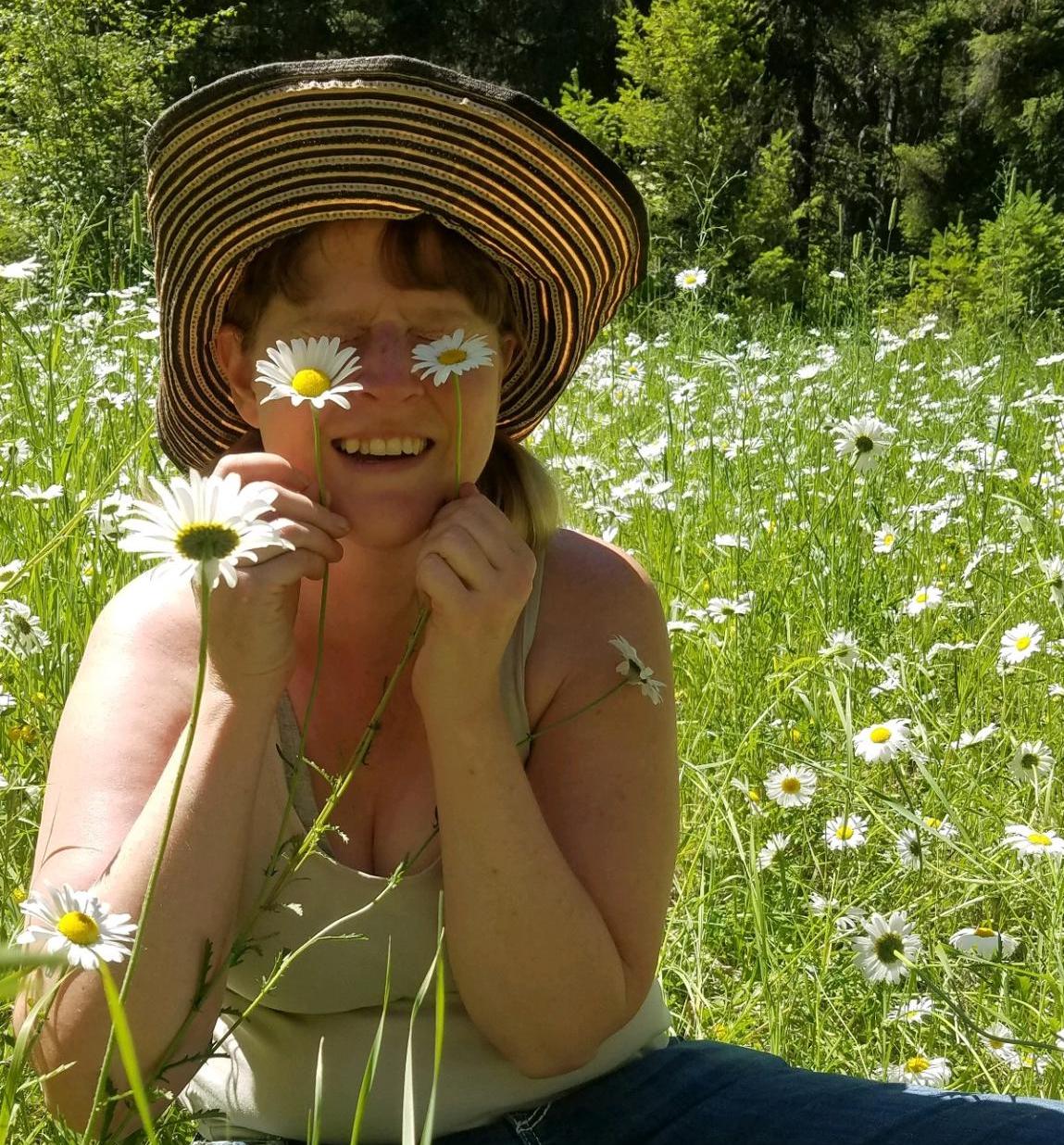 And Aaron, my lovely husband, joined me for the hike.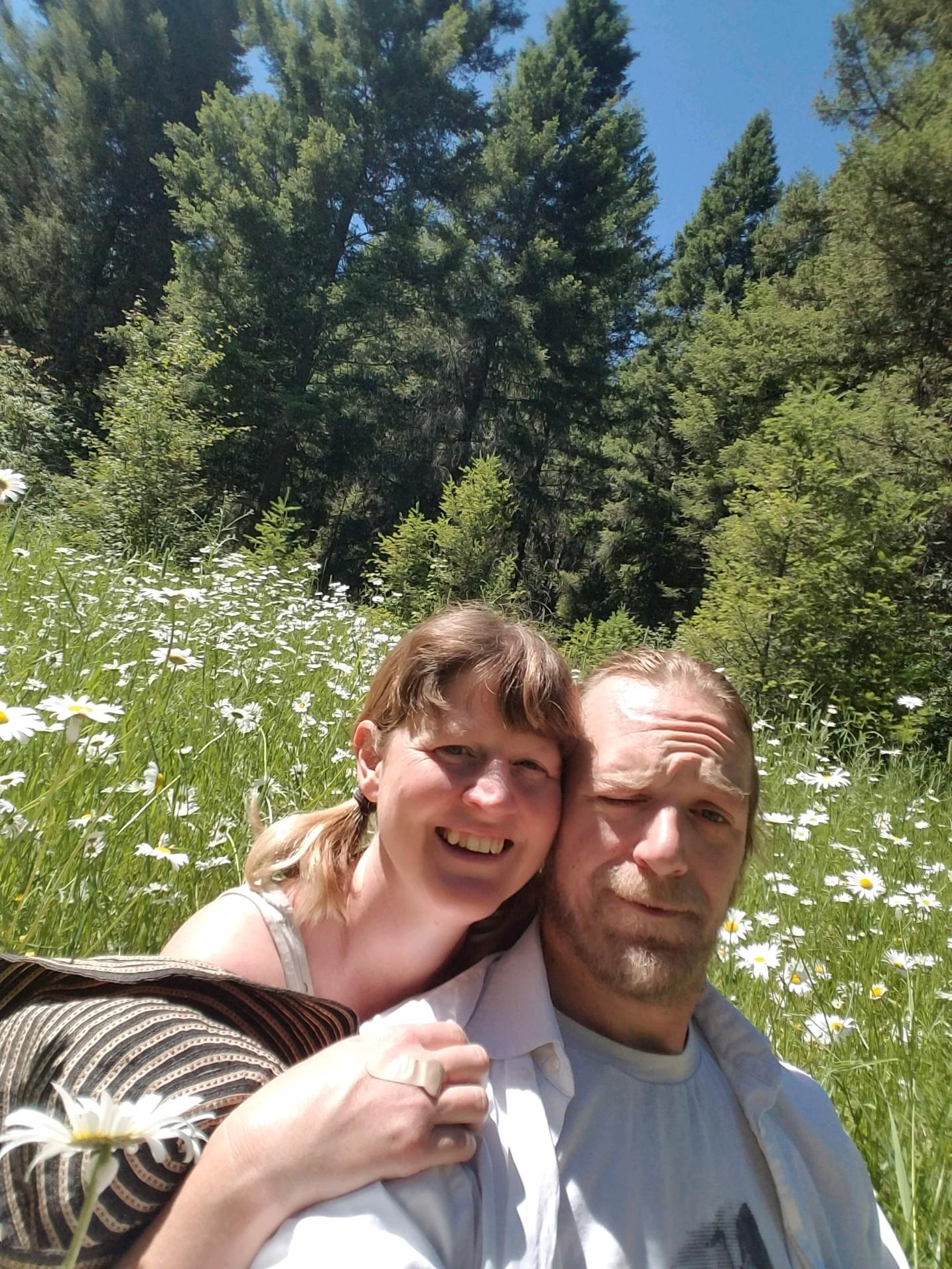 The hike was again up the Rattlesnake.  That is the first part of the book, and it is a short drive and there is enough shade and a creek to dip my hat in.  It was a hot day today, we definitely needed shade.  I am not sure what kinda effect the 4.8 mile hike had on me, but when I got home after eating a smoothy I was laying in the lounge yard chair in the shade.  I sort of drifted off and then woke myself up.  And then entered a weird dream state where I was awake and dreaming at the same time.  This has never happened to me.  It was terrifying.
This hike was the farthest I have made it yet in this project.  Having Aaron there definitely helped with that.  I guess when I am by myself I worry about pushing myself because I want to be as strong as possible because I am alone in the woods.  But with my protector with me I could push it a bit more.  It was also nice to go on a hike with him.  My son, Jorge, was at my parents house so it was just Aaron and I.  I think in our entire 13 year long relationship I think we only have ever went on one other hike just the two of us.  Not that we haven't hiked together, there are just usually other people with us.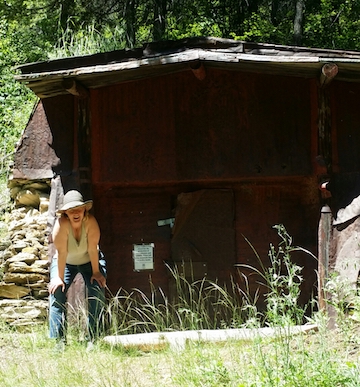 Look at me being totally tired.  I did it though.
I did this hike with Terah and Courtney 10 years ago.  I have a picture of me standing next to the cabin then too.  I wish I could find it and post it too, but I don't have time to dig through a crazy lot of pictures.  I don't even remember if it was on film or digital.  I would have never guessed it was 10 years ago, but I made a note of it in my hiking book.  That was when I first had made the goal to do every hike in the book.
I also found a tiny wild strawberry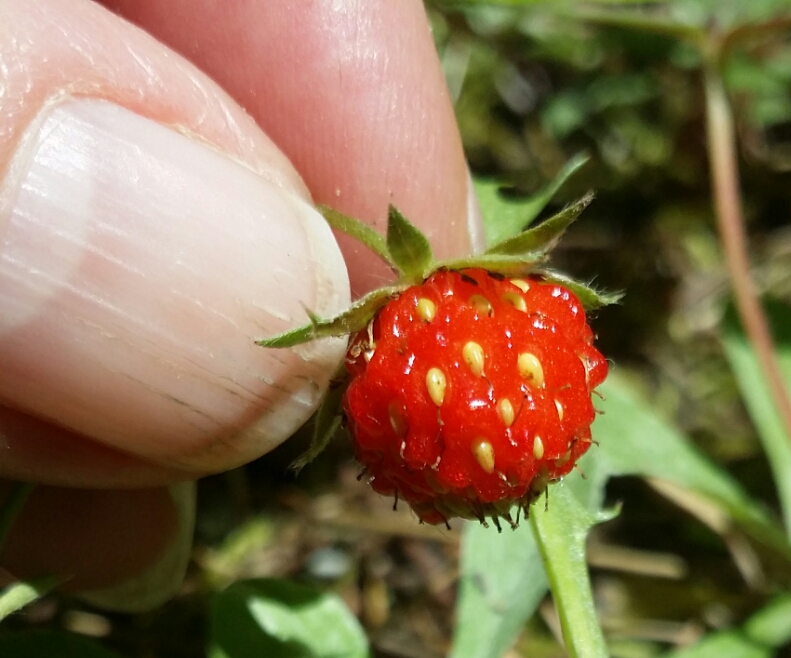 And, well, it was a really good hike.  I am glad I am doing this project.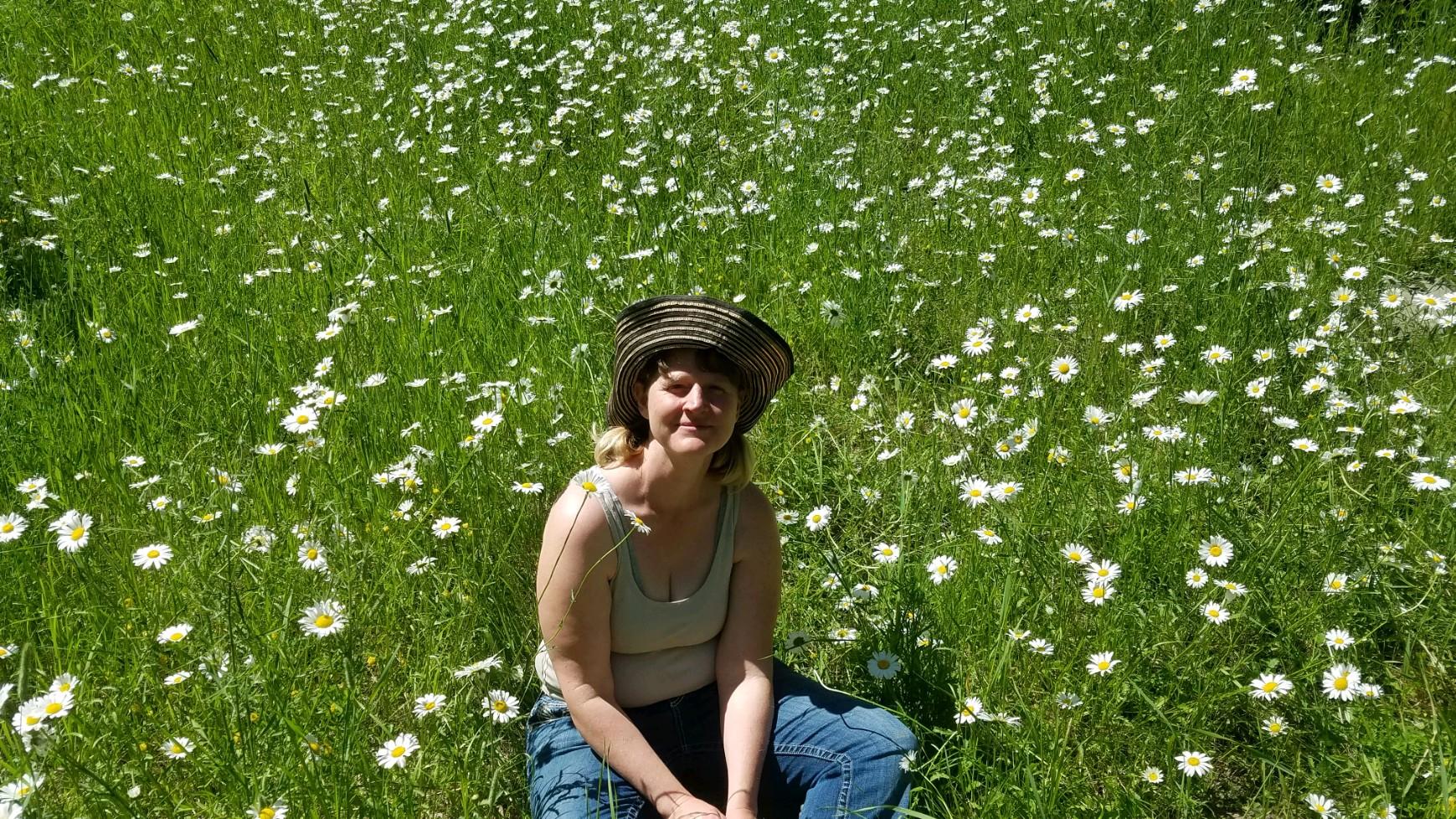 *******For those of you that noticed that I skipped a week.  Last week we went backpacking.  And since it was not a hike in the book, and I wanted something to write about in my zine, I decided to just skip a week in this project.  Also, I didn't take a camera backpacking because they are heavy, so no pictures of that trip. ******