Oh Blodgett Canyon!  I grew up in Hamilton, and Blodgett Canyon is one of the closest hikes and campground to Hamilton.  It was a huge part of my childhood.  I have camped there so many times.  We had picnics there.  We climbed on the big rock slide.  We partied with friends.  There were memorials for people I loved.  We went backpacking up the trail.
I really wanted it to be in this hiking project.  And many times during the hike I thought in my little brain, "Why would you hike anywhere else?"
And obviously for me it is the hour plus drive.  That is why I haven't been there in like five years.
Yesterday I drove down to Hamilton and met up with Josh Wagner.  Josh is one of my best friends in all the world.  He actually transcends friendship and is really family.  He has been abroad for the last few years.  He is just spending this month in Montana.  When I had some days off I immediately thought of him and how my number one priority was to get some one on one time with him.  We have travelled all over the American West together.  We have spent weeks on the road together.  So much time just the two of us.  And jeez I don't remember the last time we hung out one on one.   It has been way too long of a time.
So we hiked Blodgett together.  He told me about hiking mountains in China.  And we talked about what happens when we die.  We talked the whole hike.  It was good.  So good to be in one of the most beautiful places in the world with one of the most beautiful people in the world.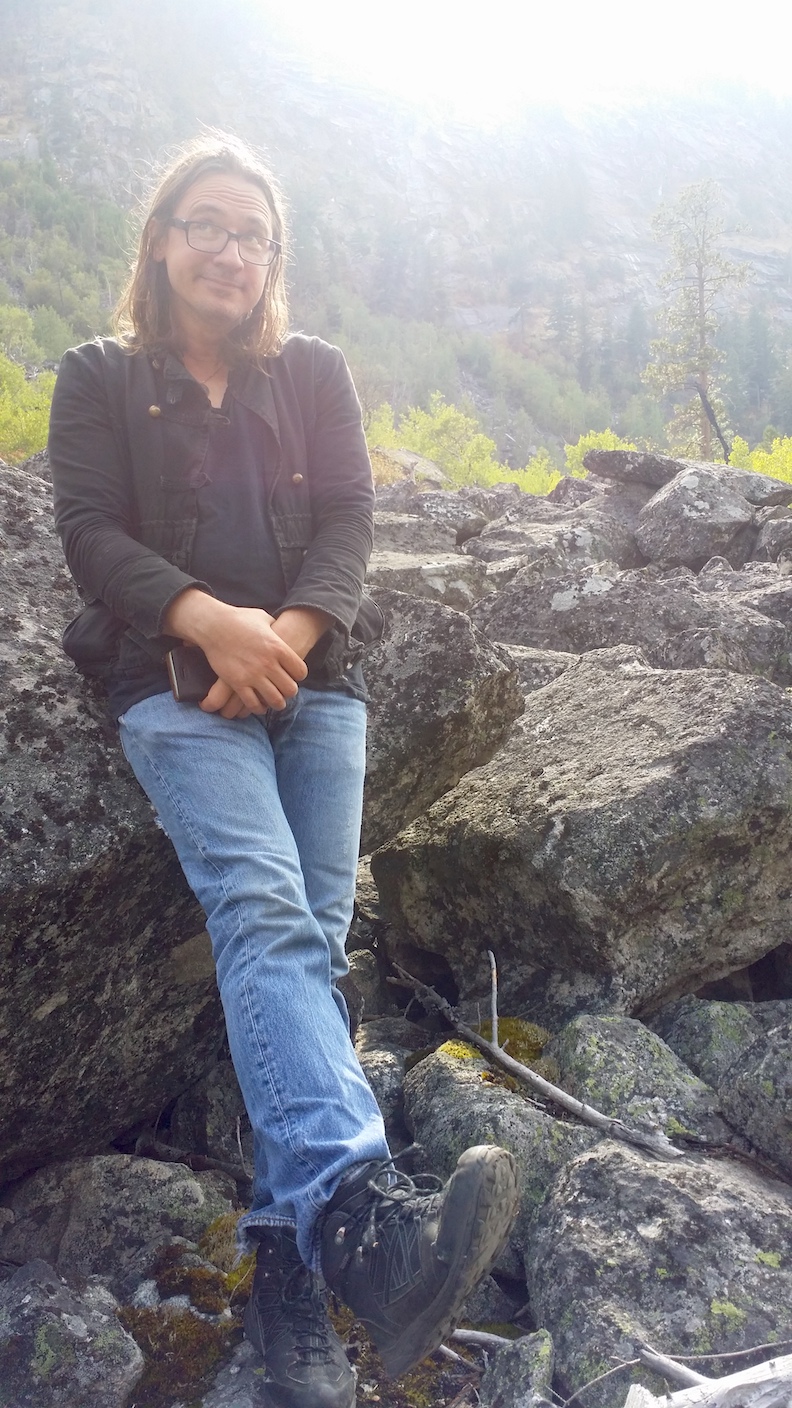 We hiked probably 3 miles round trip.  We took it really easy.  At one point we passed someone and they said something like, "You still quite a ways to go."  I am guessing she was assuming we were going up to the water falls.  But I knew we weren't and just thought at her, "That is what you think lady!!  I do what I want!"  The best part about Blodgett is that the whole thing is beautiful so it isn't about hiking to a thing.  Just a nice wander up the canyon and then back.