I lost my hiking book, so I can't even look at the map for it and the approximated distance and all that.  But it is a short hike as most Missoulians can tell you.  But it is steep.
Last night was date night for Aaron and I.  We have not been able to have a date night in quite awhile, so it was a very nice thing.  We decided that we would make dinner and then go on an evening hike.  We didn't end up leaving the house till after seven.  It was all the way dark by the time we got back to our car.  I don't think we have fully adjusted to the fall yet.  In summer land there would have been plenty of light.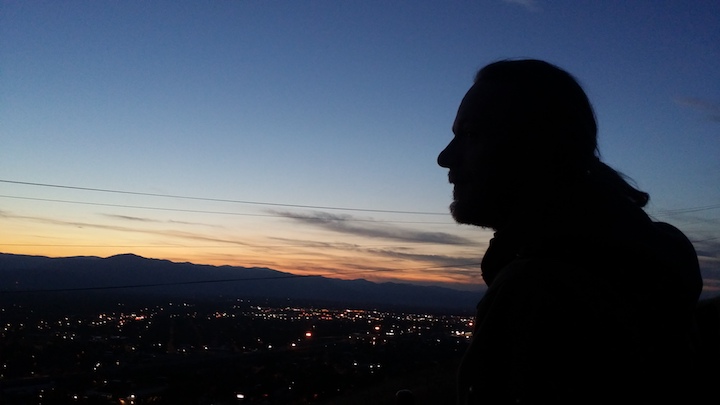 It was a beautiful night though.  It is fun to look down on Missoula and see all the places.  Waterworks Hill is where the peace sign used to be.  There is a stone one up there now, but it really isn't the same.