It is the end of October and the weather has fully embraced the Fall.  It has been rainy and cold.  It has become depressing and hard.  The promise of a long winter trapped in our house feeling dark and depressed seems inevitable.  Today the sun came out and Aaron needed the living room to do a live stream thing for high schoolers, so Jorge and I headed out.  I avoid Blue Mountain during the Summer because of its lack of shade.  But today sun was our friend.
We studied the map when we arrived and I realized that most of Blue Mountain I have not explored.  We decided to take the immediate left.  Blue Mountain Recreation Area is a big ol' maze of trails.  None of them seem to go to anything particular.  I got a little map from the info board.  We were going to do a big circle but instead did a little circle.  We probably walked 1.5 miles.  Jorge is eight years old and not really into hiking that much, so he kept trying to get me to turn on any turn that would take us back to the trail head.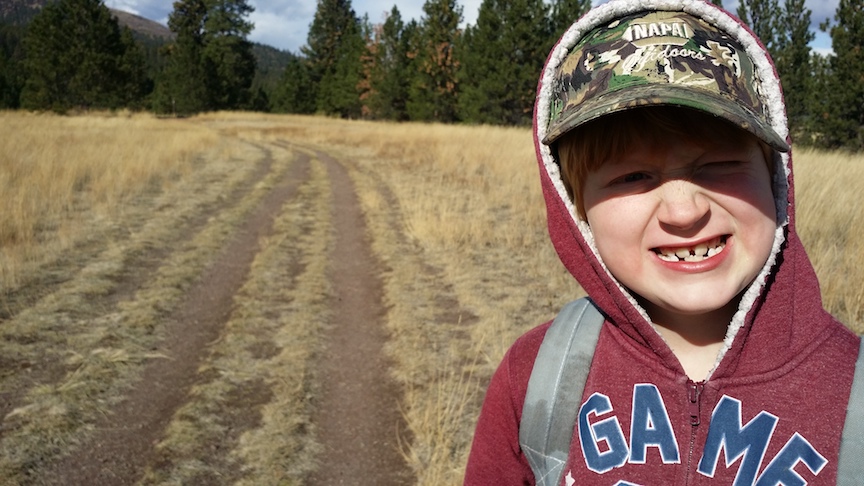 It was a nice little escape.